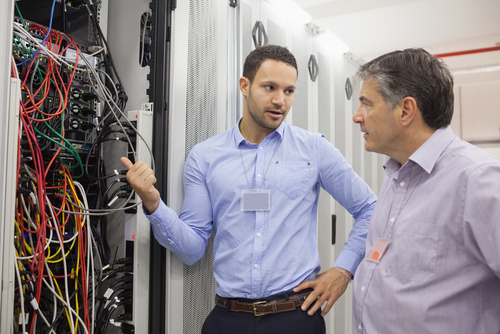 Once your contract is signed, we can help you achieve it. With full design and procurement capabilities, expert field personnel and professional project management, we make it easy to get the work done right the first time.
Site Surveys for LAN readiness and/or Telco audits and demarc extensions
Installations of UCaaS, VoIP, or legacy PBX solutions  
Customer Premise Equipment (CPE) rollouts for virtually any device that is connected to the LAN or WAN
Onsite testing and activation
IT refresh for retailers and related LAN integration ("IT Refresh") projects

Pre-installation equipment configuration, kitting, and shipping
Datacenter build-outs, moves adds, and changes

Inside/outside plant work, fiber, and copper infrastructure conditioning 
Need a custom solution? Not sure where to start?